This is the time of year for lots of gifting lists.
So, here is my list of favorite things to enhance the speech and language skills of children.
1:  Howda Hug chair
This wonderful seat was introduced to my by an occupational therapist.  It is made of wooden slats and canvas.  As a child leans back, the chair wraps and "hugs" them.  Using this chair allows for sensory and movement feedback that increases attention, focus and posture.  I use it on top of the table (as pictured) for feeding, oral motor work and speech drills.  It can be used in a chair (at the dinner table!) and on the floor to help kiddos stay in place for circle or story time.  Its a great investment.  Available at howda.com, Amazon.com and other educational sources.  Make sure you order the correct size for your child (I learned that the hard way.  A chair that is too big is of no use at all).
2:  Storytelling games
Narrative skills (the ability to retell a story or tell about an event) are a key language skill necessary in all areas of academics and communication.  There are many games on the market that target narrative skills.  My favorites include:  Story Cubes, Silly Stories and the Storybook game.  Generally, these games require the player to use pictures to weave a tale.  Storytelling taps creative skills, expressive organization, vocabulary knowledge and memory.
3: Toys for imaginative play
Any toy that produces pretending and dialog is a good one.  Choose those that align with your child's interests.  I love toy kitchens, workshops, doll houses, airports, castles and garages.  I have a toy car wash that is always a favorite.    My students also like veterinary sets, tools, pirate ships and my Little People playground.
4: Board games
Never underestimate the power of a board game for memory and attention skills, sequencing, problem solving and vocabulary growth.  Playing a game provides opportunities to practice social engagement, turn-taking and sportsmanship.   In fact, my family has a weekly game night.  Its the perfect venue for putting aside the stresses of the world while enjoying fun together.
For the younger set, I love love love everything produced by Orchard Toys.  I own most of these and they are the most requested.  You can never go wrong with the classics of Candy Land, Connect Four and Uno.  My older kids like Hands Down, Apples to Apples, Quirkle and Guess Who?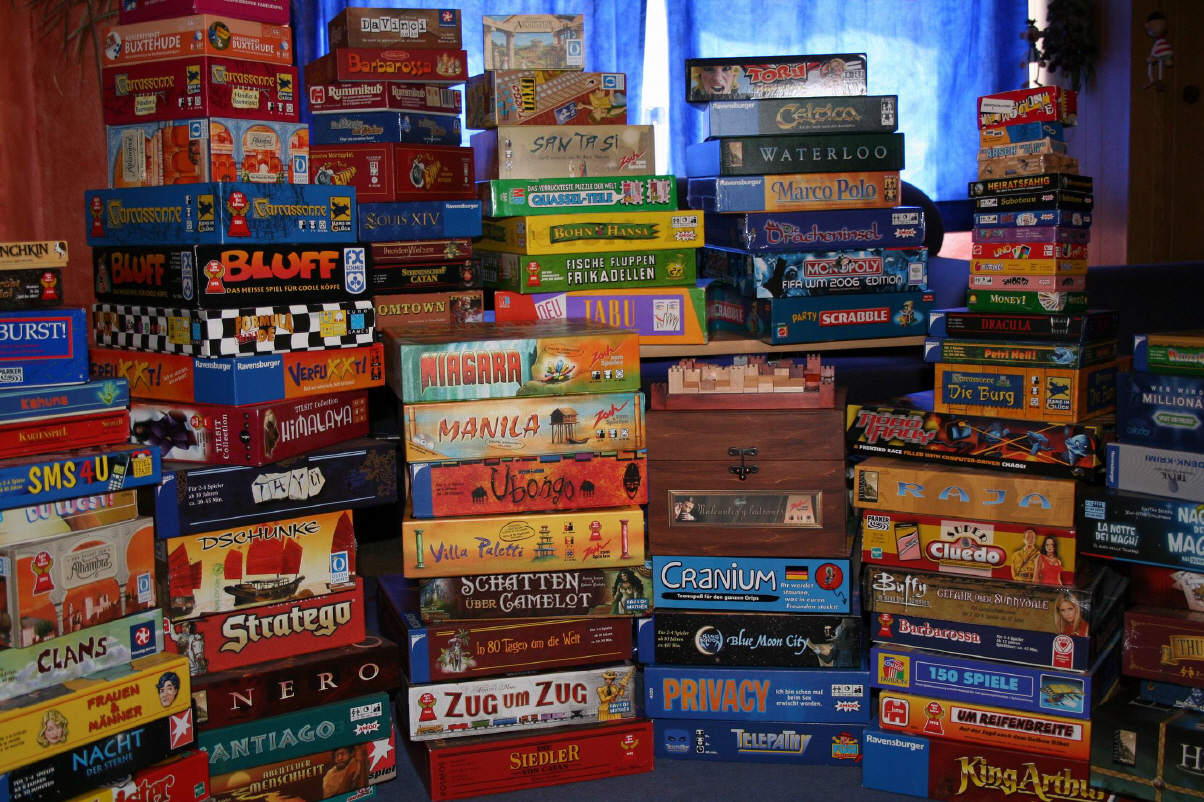 5: Building toys, puzzles and books
And of coarse, you can never ever go wrong with building toys, puzzles and books.  These are timeless toys enjoyed by all ages.
Gadgets and gizmos are fun.  Everybody likes high tech, lights and music.  There is a unexplained joy that comes from pressing a button.  These toys definitely have their place, but please don't let them replace toys that cause us to interact, create, imagine and get down on the floor and play.  Go Play!  One Word At A Time!